LATEST CLUB NEWS
------------------------------
December 22, 2015
Shirley Caldwell
Ron Caldwell's wife Shirley passed away on December 22nd. The family will receive friends from 2 pm to 5 pm on Sunday January 3, 2016 for a celebration of Shirley's life at Moss Feaster Funeral Home and Cremation Services, 1320 Main Street, Dunedin, FL, US, 34698
December 8, 2015
2016 Membership Dues
The SCC Board approved an increase of the annual membership dues to $45 from $35 as our costs for scheduling meeting places among other costs have increased making the increase necessary.
November 2, 2015
2016 Club Officers
The SCC membership elected the following
2016 club officers:
President - Tom Carnahan
VP Programs - Joe White
VP Competition - George McKenna
Secretary - Rosalie Mahoney
Treasurer - HJ Yang
October 3, 2015
Matt Muskovac honored with APSA
At the 2015 PSA Conference, Matt Muskovac received the PSA honor of APSA. Associate PSA is awarded for contributions to the advancement of photography that are primarily service oriented.

July 11, 2015
Mary Burke
Our SCC member Mary Burke passed away
on July 11th.
Click here for details and
George Burke's loving memories
July 7, 2015
Club Meeting
We welcome David Bornmann
as the newest member of SCC
June 23, 2015
Club Meeting
Jim Caldwell gave an excellent presentation on Light Photography. He is writing an eBook onLight Photography and you can get a draft copy by contacting Jim.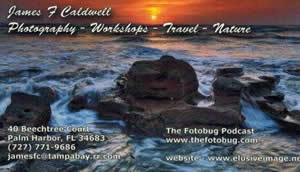 April 10, 2015
FCCC 1st Triannual
Digital Competition Winners
Orange Blossom Express
Dave Hutchinson
Class Mono Advanced
Blue ribbon (Top 10%)
Salmon-Dinner
Liz Rylan
Class Mono Advanced
Yellow ribbon (Top 25%)
Red Tail Hawk
Terry Pallone
Class Color Beginner
Blue ribbon (Top 10%)
March 7, 2015
Club Meeting
We welcome HJ Yang
as the newest member of SCC
February 2, 2015
Club Meeting
We welcome Scott Rolseth
as the newest member of SCC
January 16, 2015
Janet Stein
Our SCC member Janet Stein passed away on Friday, January 16th in a nursing home next to the assisted living unit where she resided in the Chicago area. Any communication concerning her can be sent to her daughter: Mrs. Cindy Miller, 1031 Hidden Lake Drive, Buffalo Grove, Ill. 60089.  She was 84.
Click here for obituary
February 21, 2015
Annual Banquet Awards
The Annual Awards Banquet was held on February 21st to recognize the achievements of our club members.
BEST OF THE YEAR

Electronic Image
"Honey Cascade"
Matt Muskovac


Monochrome Print
"1860 School House"
Bill Kramer

Color Print
"Milky Way Above Delicate Arch"
Irene Kramer
2014 YEAR-END COMPETITION WINNERS

Judges: Jim Caldwell, Jim Sykes and Mike Eckstein
Click here to view all of the award winning photographs
ELECTRONIC IMAGING
Class B
1st Place
Joe White
"Peggy's Cove Nova Scotia"
Class A
1st Place
David Bailes
"Fairbanks, Alaska"
2nd Place
David Bailes
"First Snow Times Square"
3rd Place
David Bailes
"Lilac Breasted Roller"
Class AA
1st Place
Matt Muskovac
"Honey Cascade"
2nd Place
Liz Rylan
"Niemeyer's Art Museum Rio"
3rd Place
Matt Muskovac
"Kiwi with Spoon"
MONOCHROME PRINTS
Class AA
1st Place
Bill Kramer
"1860 School House"
2nd Place
Irene Kramer
"The Old Grist Mill"
3rd Place
Liz Rylan
"Peace"
COLOR PRINTS
Class B
1st Place
"Reflecton"
Class AA
1st Place
Irene Kramer
"Milky Way Above Delicate Arch"
2nd Place
Len Lapka
"Beauty of Namibia"
3rd Place
Marsha McKenna
"Tough Guy"
Click here to see the list of Year-End Competition Winners, High Point Winners, Star Awards and Promotions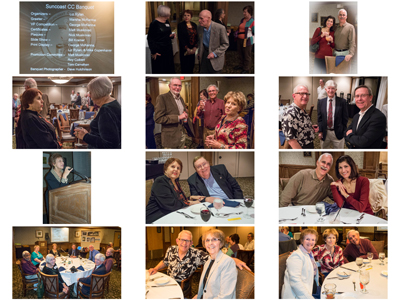 Award pictures courtesy of Dave Hutchinson